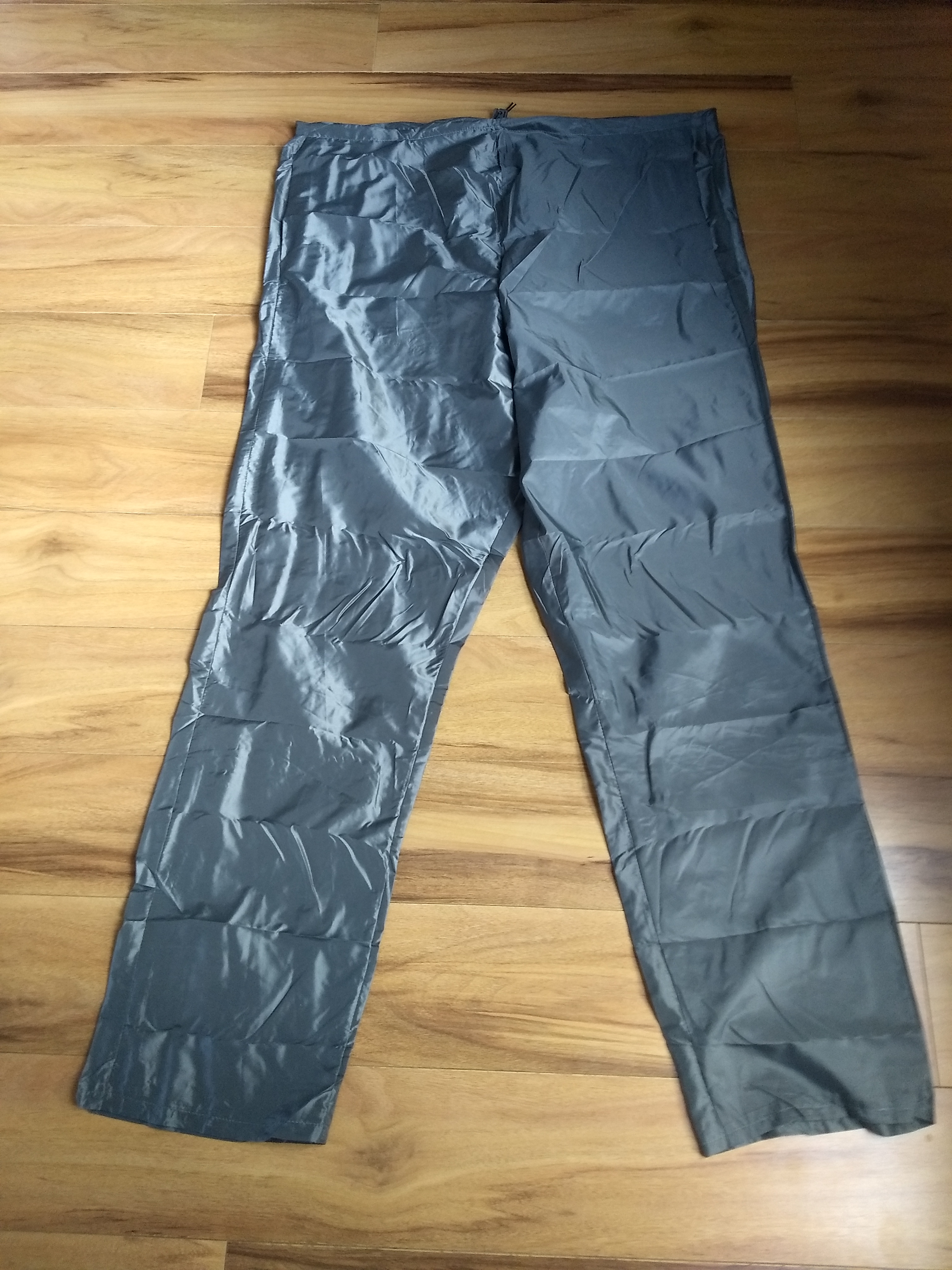 These are my super lame wind pants, made 2022-11-19. They are pretty roomy so I can pull them on over a pair of sweats if needed.
They have pockets, a shock cord drawcord at the waist, and rolled hems at the ankles. I was considering to add snap plackets on the ankles, but chose not to. I may end up opening the side seams at the ankles to add snap plackets someday, but I'll try it as-is for now.
If I add a snap placket, I would use this technique: Henley Shirt Placket tutorial - YouTube and enclose some 3/4" grosgrain inside the snap placket for better reinforcement for the snaps.
The biggest challenge was sizing + pattern. I started with the Paco pants pattern but needed to make several adjustments, since I'm not using a separate waistband or cuffs. It took a failed attempt in order to get it right, and my final project still is a bit awkwardly shaped. It might be better if you have a different pair of pants you can cut up to pattern these after, or if you can start off with some really cheap fabric to make a prototype and adjust sizing based on that.
The pants weigh 2.3 ounces and are made of 1.1oz uncalendered ripstop nylon from Ripstop By The Roll. The pocket liners are made from Monolite Mesh. This was a cheap and fairly easy project.