In summer 2022 I built this running pack. My old pack was getting a bit beat-up and I never really liked the way it fit. Is this one perfect? Well maybe not quite, but it's fairly comfy and should last.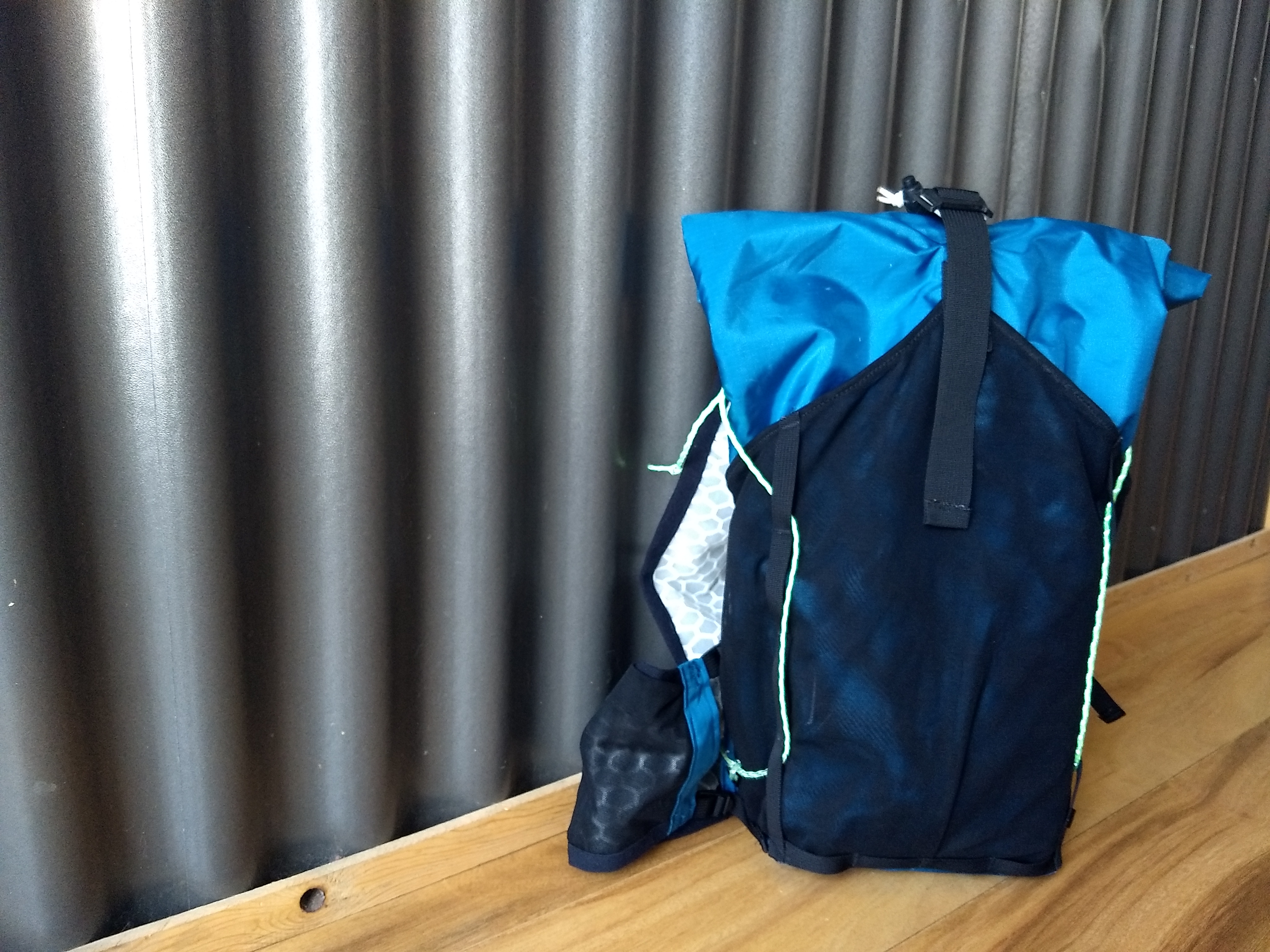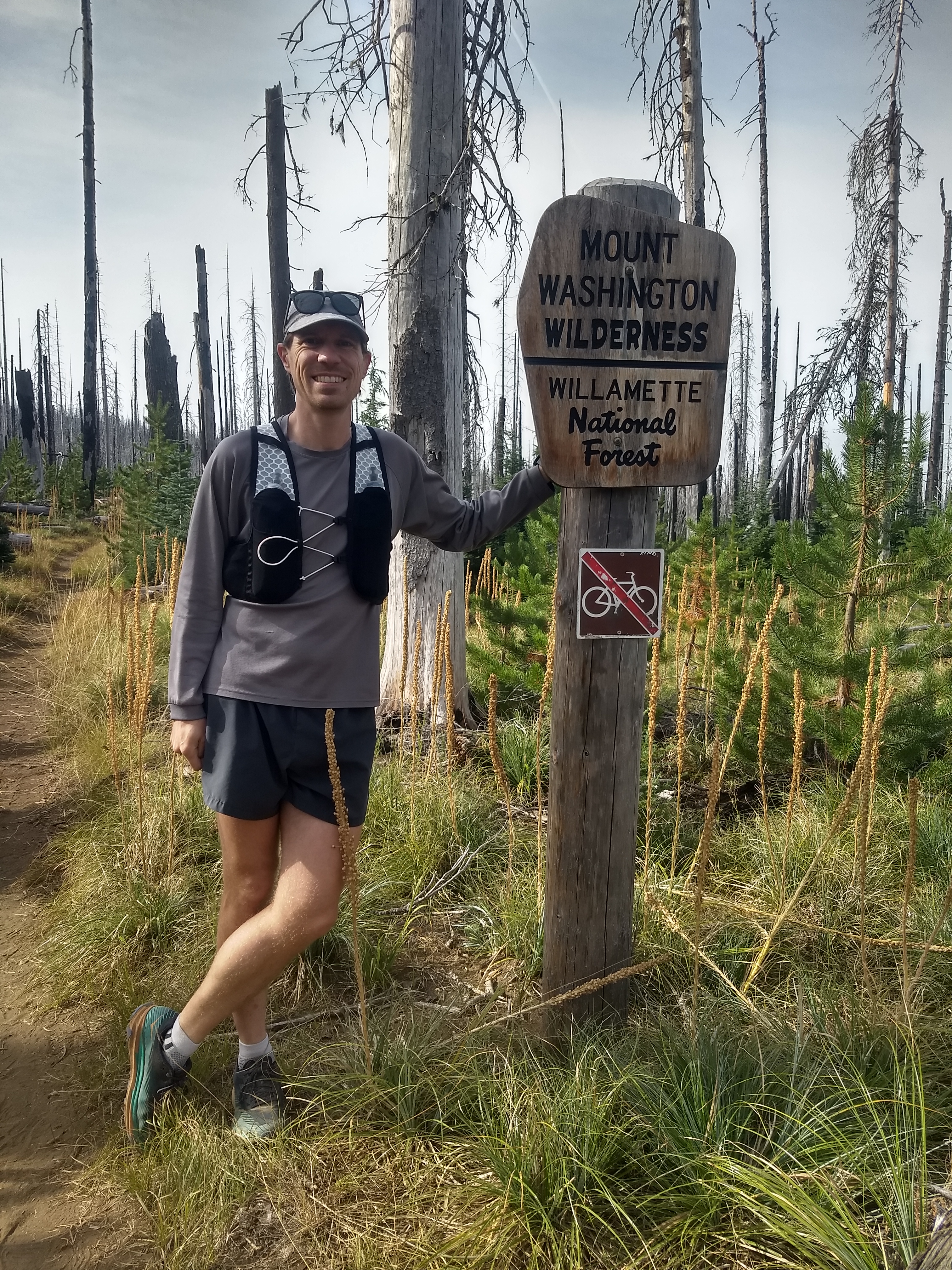 Specs
Weight - approx 9 oz
Materials - Blue is Robic Nylon 100d from Ripstop By The Roll. Black is stretchy power mesh from Joann's (always doubled up!!) and white is a utility mesh, also from Joann's.
Capacity - Approx 12 L main compartment, plus a generous back pocket and small side pockets. This is a little bigger than I meant to make it, but it'll be great for big mountain days.
Features
Rolltop with fastening closure. Straps hang down toward back of pack, away from user
Vest-style wraparound straps. Adjustable where attached to pack.
Generous vest strap pockets for water flasks, phone, snacks, permits, and other things.